News Category
Product List
Contact Us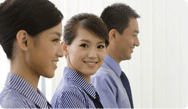 Wuxi Shengmei Environmental Technology Co., Ltd.
Add:No.595 Jinhui Road, Huishan Economic Development Zone, Wuxi City, Jiangsu, China
Tel:4000 680 799
Fax:+86 510-83623799
Contact:General Manager Zhou
Mob:+86 13093013656
Contact:Manager Zhou
Mob:+86 13395145350
E-mail:sampsone@126.com
What are the requirements to be met by the reactor cleaning system?
Release time: 2023-05-08 13:11:28
The general understanding of reactor cleaning and cleaning is a stainless steel vessel with physical or chemical reactions. After the structural planning and parameter setting of the vessel, the technical requirements of heating, transpiration, cooling and low rate mixing are accomplished. For the vessel planning requirements, the pressure requirements of the response process are also different. Handling, testing and testing shall be carried out in strict accordance with the relevant specifications.

The production technology and operating conditions of stainless steel reactors also differ. The planned structure and parameters of the reactor are different, i.e. the structure of the reactor is different, which is non-standard vessel equipment. Stainless steel reactor is widely used in the production of petroleum, chemical, rubber, pesticide, dyestuff, pharmaceutical, food and other production users as well as a variety of scientific research projects hydrolysis, neutralization, crystallization, distillation, transpiration, storage, hydrogenation, technical vessel reactor cleaning is a comprehensive reaction vessel, in which the structure and equipment composition of the reactor cleaning is planned according to the reaction conditions.

Starting from feed-reverberation-discharge, the pre-defined reaction steps can be processed at a high level of reactants/products during reverberation with high automation, temperature, pressure, mechanically controlled agitation, sandblasting, etc. The main parameters such as concentration are strictly adjusted. Raw materials for reaction vessel cleaning systems usually include carbon manganese steel, stainless steel, zirconium, nickel-based Harley alloys, Monel alloys and other composite materials.

The reaction vessel can be made of stainless steel material L. The stirrer has anchor, frame, paddle, turbine, scraper, combined, rolling structure and can use cycloid reducer, stepless reducer or variable speed control etc. to meet the need for various material response requests. Sealing device can be used such as mechanical seal or packing seal sealing structure. Heating and cooling can be done by jacket, half pipe, coil, miller plate, etc.

Heating methods include steam, electric heating and thermal oil to meet different operating conditions such as acid resistance, high temperature resistance, wear resistance and corrosion resistance skills required. Reactors can be planned and manufactured according to the technical requirements of the user.